go ahead.
feel it all.
Elevating ordinary routines of personal care
into something extraordinary.
Touchland has innovated the ordinary routine of personal care into a ritual that sparks pleasure. Much like alchemy, Touchland is a unique experience and it's one that continues to get better. It compels people with colorful aesthetics, fragrance, tangibility and ever-expanding benefits. It gives a sense of glee when the package arrives, a sense that remains with the experience of every use. It elevates personal care into a sensory, essential ritual, bringing beauty, health and excitement to the everyday.

Touchland believes that every act of self care should bring unexpected delight and expression. 
Touchland is all about making personal care fun by creating never before seen formats and feel-good formulas that makes it so easy to incorporate this personal care habit into your day-to-day life.

Our formula has received more than 10 beauty awards, including Allure Best of Beauty, Instyle Best Beauty Buys Award, Cosmopolitan Reader's Choice Beauty Award and Health Magazine Beauty Award. It contains all of the good and none of the bad. It's vegan, cruelty free and clean.
We are rethinking outdated products and experiences in personal care, starting with a new approach to hand sanitizer. Everyday products should elevate your life. We believe personal care products should do more than protect. We make the best-in-class,
skincare-forward and elevated products to use in your daily life, as you touch, feel and experience the world around you.
Touchland was founded over a decade ago by Andrea Lisbona in Barcelona, Spain.
She had set out on disrupting the stale hand sanitizer industry of personal care.

Touchland launched in the US with a Kickstarter campaign in 2018, which resulted in the brand reaching 450% of its initial fundraising goal, and more than 1,500 pre-orders for the product in just one month. Touchland is now distributed in more than 4,000 US retail doors including Sephora, ULTA and Target.

Touchland's visionary execution through disciplined beauty forward product innovation, disruptive distribution strategy, and intentional marketing initiatives have redefined an outdated category into a luxury lifestyle with a fast-growing and engaged community.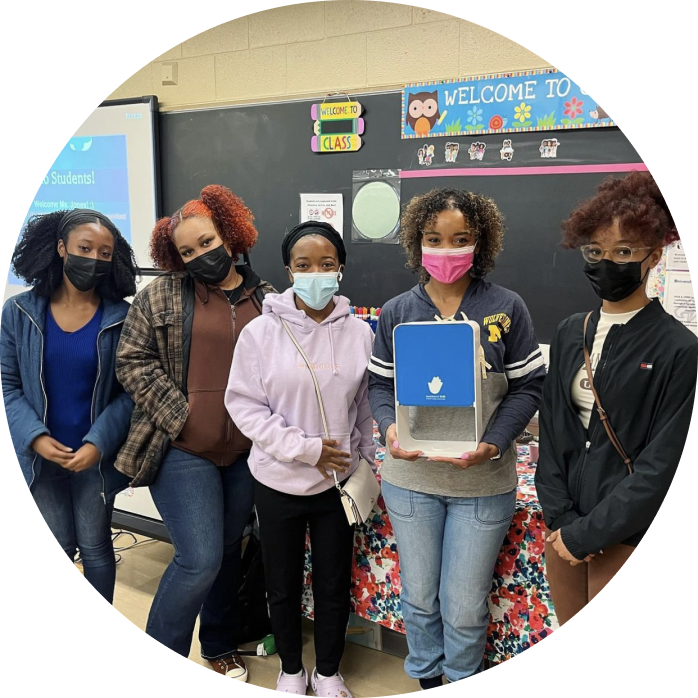 IG credit: @luvtorrie
At Touchland, we want to make a positive impact in the world. That's why we created our social initiative Touchlives. We donate sanitizing solutions to public schools in the United States to ensure students and teachers can safely return to school. To date, we have donated more than 1,000,000 hand washings to public schools.

Our Touchlives social initiative goes beyond aiding public schools providing healthier environments; we also supply sanitizing solutions to communities in need based on challenges our society goes through. Learn more.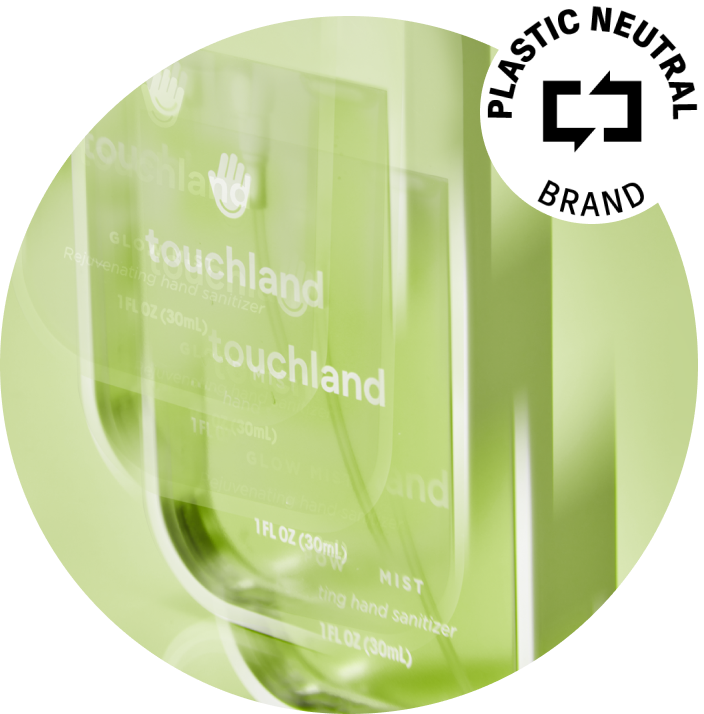 As of 2021, Touchland is certified as a plastic neutral company through their partnership with The Plastic Credit Exchange (PCX). With this, Touchland is able to fund local companies, prioritizing women-led organizations in low-income communities to redirect plastic waste from landfills and oceans in the most environmentally safe way where locally available. PCX ensures that the process of sorting and transporting is delivered and distributed to recycle into new products or ethically eliminated without impacting the environment. By becoming plastic neutral, Touchland's plastic footprint is 100% offset by their efforts through PCX. Learn more.

With our community in mind, Touchland's products are currently not refillable due to the risks associated with cross contamination when refilling products (Information verified by the CDC). The brand is actively exploring new technologies and innovative materials to create more sustainable products in the future and continue to connect with other organizations that focus on sustainability for their consumers.